Jason Thornton, Waikato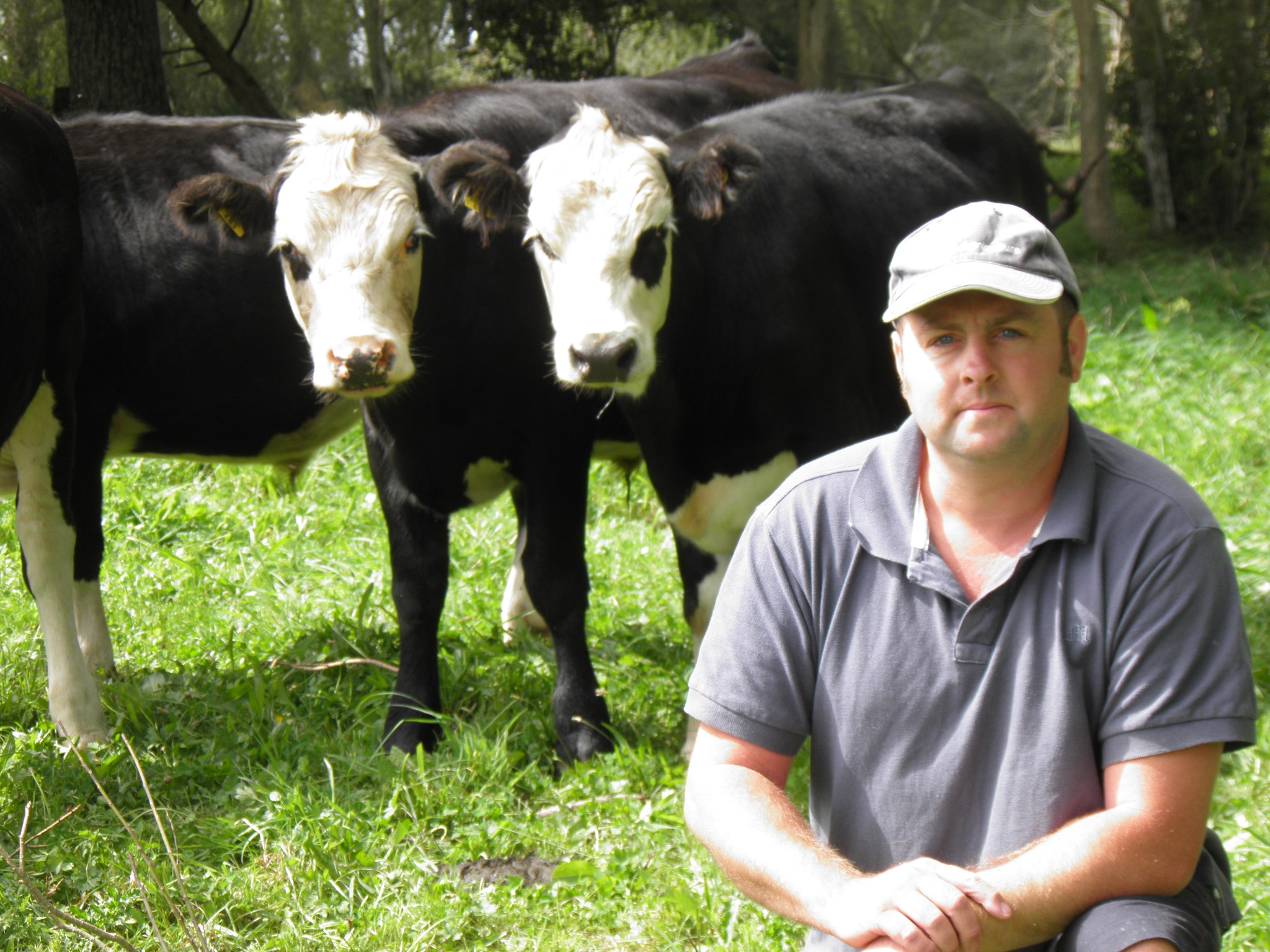 Jason Thornton's ultimate goal is to own a sheep and beef farm and he is working towards that aim.

Jason was born on a dry stock farm at Te Pahu and when he left school he enrolled at the Waikato Technical Institute where he hoped to begin his career as a dry stock farmer. Unfortunately there were too few applicants for the class so Jason was diverted into the dairy industry.

Jason milked cows for 10 years and it was during that time that he was introduced to Herefords.

One employer offered Jason a cash bonus or the equivalent value in reared calves. Jason took the Hereford Friesian cross calves and grazed them on his parent's property and enjoyed watching his investment increase in value. He is now one of Hereford Prime's most regular suppliers in the Waikato.

Jason's parents, Neville and Doreen Thornton have always been farming and currently live on a lifestyle block in Te Kowhai on the outskirts of Hamilton. Jason manages the day to day running of that property and leases a further 25ha (60 acres) nearby.

Along with looking after his cattle, Jason drives for local agricultural contractors, drives when needed for Kempthorne Transport and does the occasional stint as a relief milker. Jason is certainly a handy man to have in the district.

David Whelan, the procurement agent for Magill Meats, has been a friend of the Thornton family for many years and is Jason's mentor.

The Frankton sale yards are the usual source of supply for store cattle. Sometimes Jason buys the cattle himself or if he is too busy to attend the sale David will purchase cattle on his behalf.

Jason likes to test his skills and is not in the least bit technical with his approach to buying cattle.

"I go by eye. If I think I can make a profit on the cattle in front of me and the price is right then I buy them. I usually sit beside David at the auction and he helps me decide what price I should pay," he said.

"If I need a quick turnover then I buy heifers. The profit margin could be less so I buy more of them."

Jason also buys some steers but prefers to keep them a little longer so they reach heavier weights.

Holding cattle over the winter can be a problem if it gets too wet but a good supply of silage ensures the cattle are always going forward and getting plenty to eat.

Jason takes good care of his pastures. When it is very wet he set-stocks his paddocks with two or three animals and supplements their diet with rye and clover silage.

He has a set of portable scales and weighs the cattle regularly. When feeding silage he has noted that it is common for the cattle to put on more than 2kg a day.

Jason likes to test his skill by selecting cattle to suit a specific weight range and schedule. David Whelan also checks his selections and sometimes adds or rejects a couple. Jason then eagerly awaits the arrival of the kill sheets which he finds very interesting and rewarding if the cattle kill out well.

When purchasing cattle, the breed of the animal is not of paramount importance. Sometimes a pen of cattle worth the money can be a bit of a mixed brew. However Jason's preference is Hereford-Friesian cross cattle because they are usually very quiet and the Hereford cross animals, qualifying for Hereford Prime are worth a few extra dollars.

"Temperament is really important when finishing cattle. I do not have a dog so it is important that the animals come to my call. Anything that is a bit wild is just a pain," he says.

Every Hereford breeder and Hereford Prime processor will be hoping that Jason achieves his aim, and continues producing Herefords for the Hereford Prime programme.