Cabernet Dry Aged Beef Wins Class at NZ Food Awards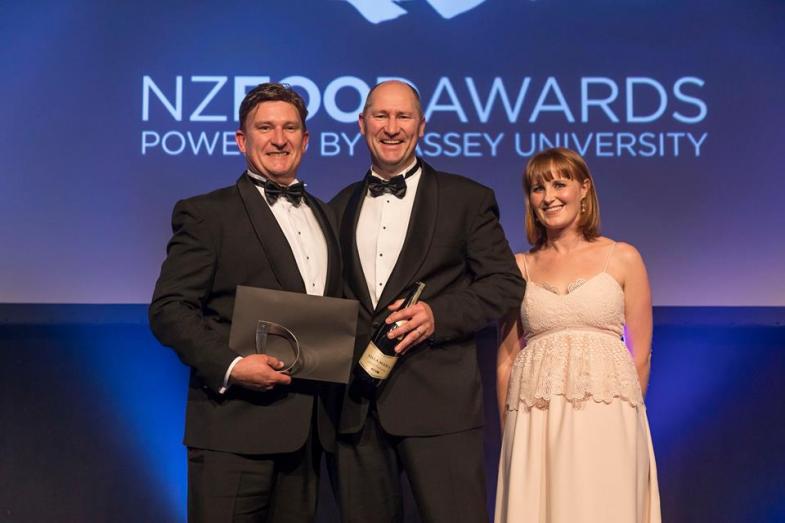 Brothers Brian, left and Lyndon Everton with Eagle Consumables product manager Frances Toumlin at the Food Awards gala evening.
---

For the second time in recent years, a business partner of Hereford Prime has won a category at the NZ Food Awards.
Hereford Prime is proud to say that lower North Island processing partner, Cabernet Foods Ltd were named winners of the chilled/short shelf life award in association with Eagle Consumables with their 30 day aged Everton Dry Aged Beef – which features Hereford Prime.
This is a fantastic result by the Cabernet Team, who were also named finalists in a second class for innovation.
Organisers of the award told Hereford Prime, that the judges were won over by the beef's "tender, melt-in-the-mouth textures." And also because the packaging is ideal for a take-home size.
Managing director Lyndon Everton said "to be recognised for the type of products we are striving to achieve on that bigger industry stage, is extremely rewarding, not just for us, but for the people who have been with us and backed us."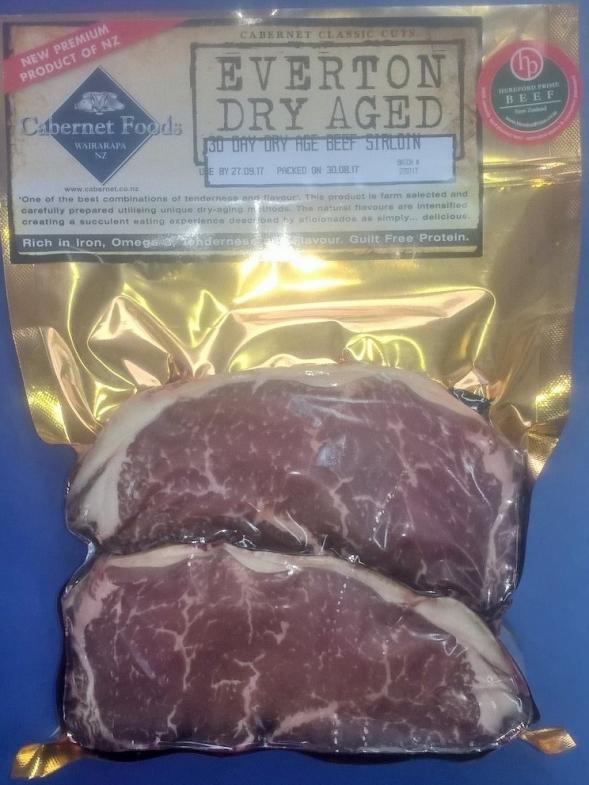 [ Return to main page ]