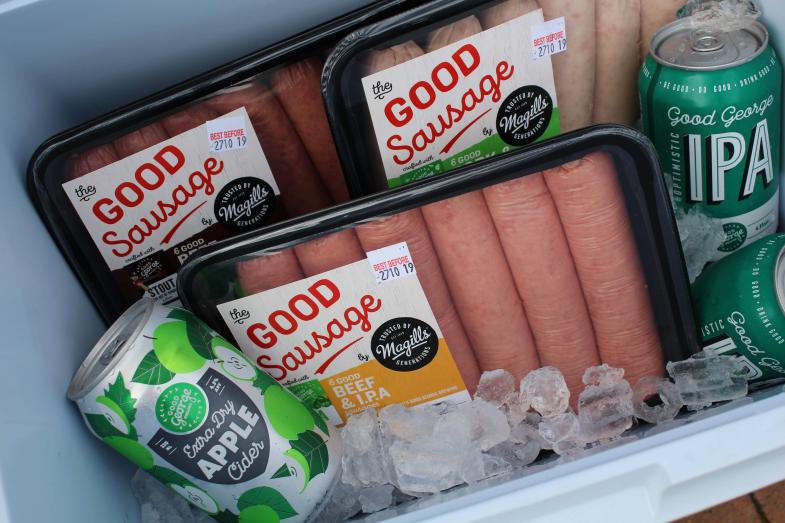 Waikato Hereford Prime partner, Magills Artisan Butchery has teamed up with Good George Brewing to produce the perfect pairing just in time for summer.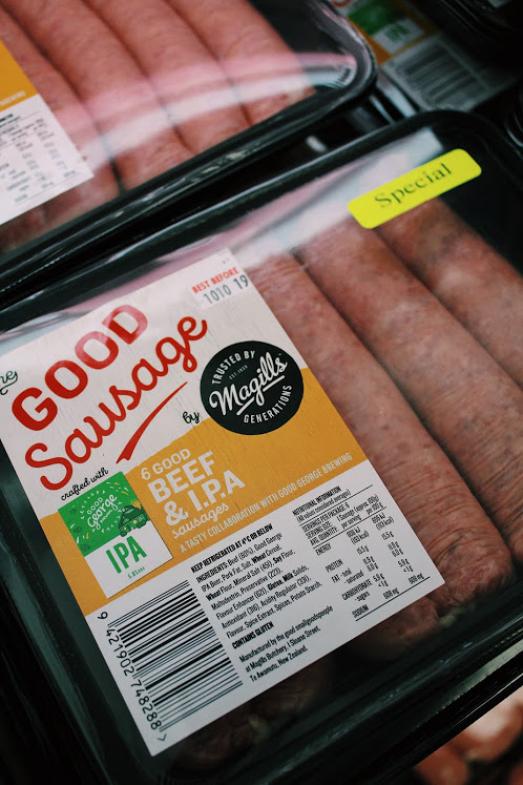 Family-owned butchery, Magills have done the summer season a favour and created a premium sausage using a favourite Waikato craft beer from Good George Brewing.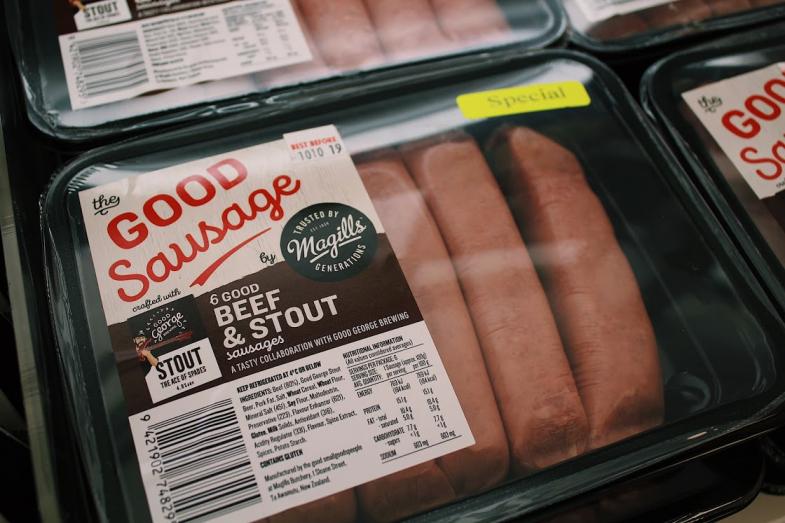 Magills have developed recipes using different Good George beverages for three 'Good' sausages.
Using locally grown hand-picked Hereford Prime Beef, they have created two different flavoured sausages: Beef & IPA and Beef & Stout. And using Waikato farmed Waratah Farms Duroc Pork they have created a Pork & Apple Cider sausage.
Not only are the sausages delicious, but they contain 80% pure meat, and are characterised with an alcohol flavour sure to delight consumers. The sausages are encased in a natural casing and then packaged in recyclable trays and sealed - ensuring the sausages will be kept fresh for up to 14 days.
The sausages are handmade by the talented small goods team at Magills' Te Awamutu factory.
The Good Sausage range is available now at selected Foodstuffs, Farro Fresh and Fresh Choice supermarkets nationwide and online at www.magills.co.nz/shop. You can also find them on the menu at selected Good George restaurants.
STOP THE PRESS!

Magills have just launched another two innovative products featuring Hereford Prime beef!

The slow-cooked diced and slow-cooked stir fry beef products, featuring grass fed Hereford Prime, are just starting to hit chiller shelves now. That means the NZ Hereford membership is among the first to know about these two new innovative products!

You can order then from Magills or they'll be available in supermarkets in the New Year.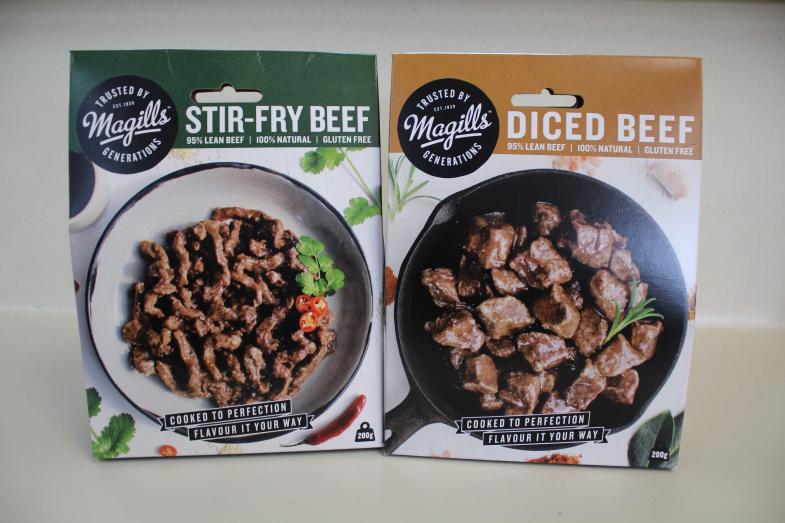 [ Return to main page ]